Confirming Bookings
Three months before the start of your trip you will receive an email asking you to confirm the numbers for your bookings.
You have until 2 weeks before your bookings to confirm the numbers, though confirming them earlier is preferable.
Firstly, you must find bookings you wish to confirm.
The easiest way to do this is to follow the 'Log in to confirm trip details' link in the reminder email.
Each booking that can be confirmed will have a new link in the 'Number of Participants' column: 'Confirm participant numbers'.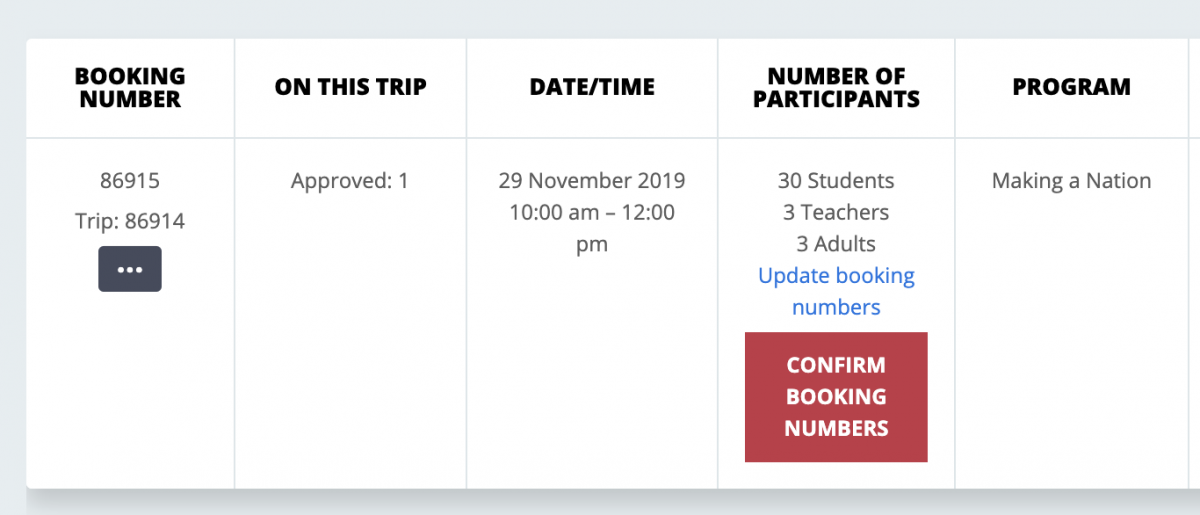 Clicking this link will open a similar popup to updating the participant's numbers; this popup lets you enter updated student, teacher and adult numbers.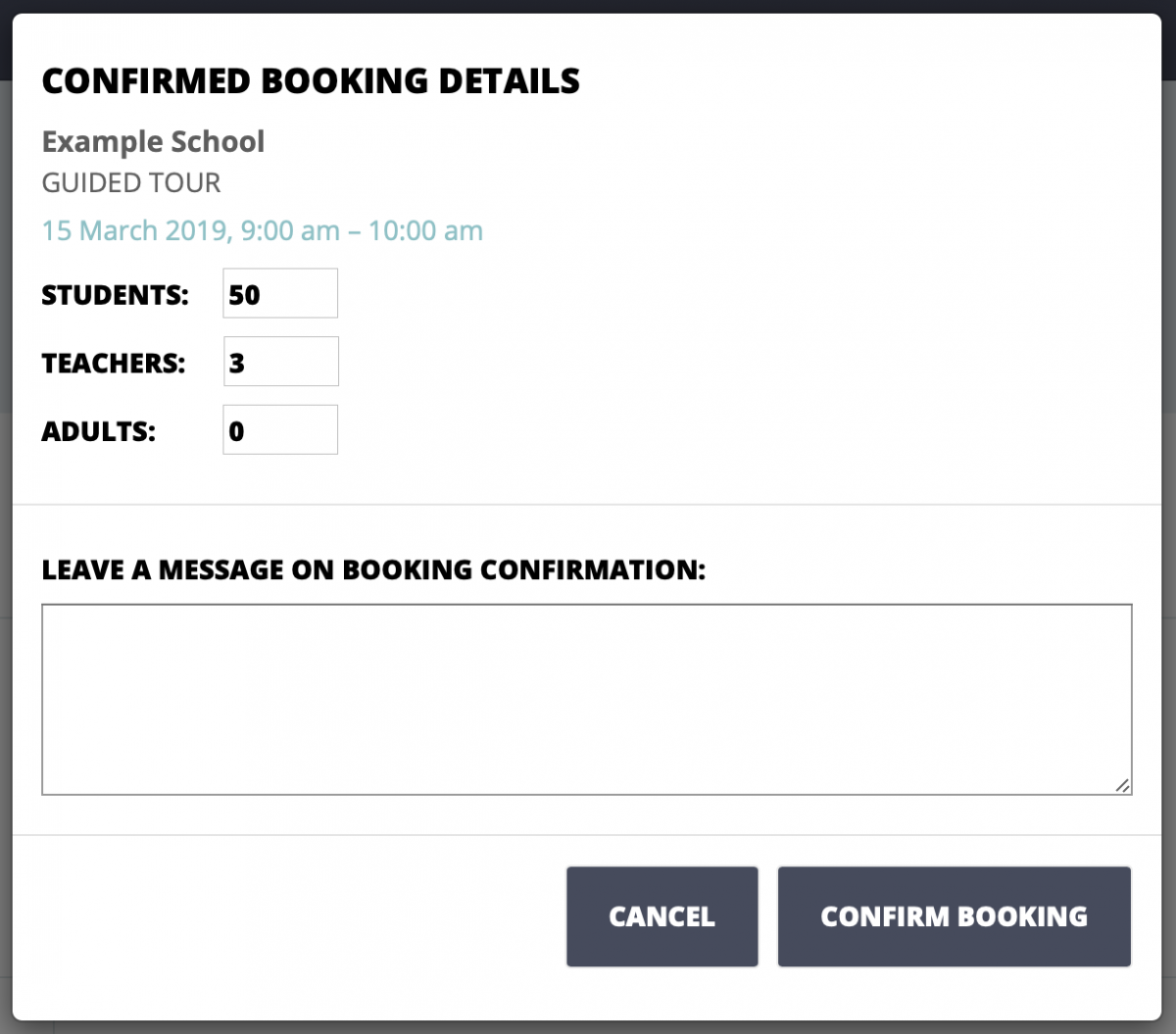 Clicking the 'Confirm Booking' button will confirm your numbers and let the relevant attraction know you've confirmed.
Once you've confirmed the numbers any changes will require you to contact the attraction directly.